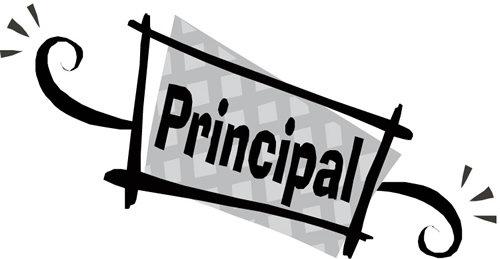 Welcome to the Hinsdale Central School
Office Page!
Welcome to Hinsdale Central School! Should you visit the School Office you will be greeted by Mrs. Lorie Henton, an outstanding school secretary! She is always able to find me in or out of the building; do not hesitate to ask her to locate me for your concerns.
HCS is an interesting school site. We have Pre-K to grade 12 in one structure, housing just shy of 500 students, you will notice the student centered, friendly atmosphere. You will also notice how meticulously clean our building and grounds are, thanks to a great Building and Grounds team along with students, faculty and administration who all keep our school looking beautiful.
As the principal entering my 9th year at HCS, I am proud to share many school accomplishments. First we are proud to be in our third year of offering Pre-K. Students must be 4 years old by December 1st to enter this program. Currently we offer a morning and an afternoon session with capacity for 36 students.
Our elementary program, K-4, has 2 sections in every grade level. We take great pride in our strong elementary program, especially our 90 minute reading program. We integrate Step-Up-to Writing and literacy residency into all our reading and writing practices. State test scores are excellent and continue to make positive gains.
Once students move up to 5th grade a middle school concept takes place. Students have their home room teacher as their reading teacher and then change classes for each subject. These students are housed on their own wing making it an ideal area for this transition from 4th grade.
Over the past several years we have added numerous elective offerings to the secondary students. Some of these include CAD, JAVA, C++, psychology, History Through Film, Advanced Art II and III as well as Advanced Music theory II and III. We offer college courses in English and French via Jamestown Community College, calculus (as needed), and AP Chemistry. Each year we continue to survey student needs and provide for student learning either with our own staff or via distance learning.
Though a small district, we offer many sporting and club activities for our students. Among these are fall sports of volley ball, soccer; winter sports of basketball and bowling; and spring sports of golf, baseball and softball. We provide modified through varsity teams in as many of the sports as we have players. In addition, HCS has a Colorguard that holds the state title and is placed nationally in their division. The colorguard has 2 divisions beginning with third graders with the senior group primarily comprised of secondary students. Some of the clubs that students are able to participate in are: French Club, Physics club, Art Club and many other student organizations.
As a small district I am able to help you with many areas. Among these are building, grade level, curriculum and technology questions. In addition, it is always my goal to keep our building safe and our programs flourishing for student learning. HCS is a wonderful learning institution as well as a great place to work! Thank you for visiting our web-site!
716-557-2227 extension 415
School Office phone - 716-557-2227 extension 400
School Office Fax - 716-557-2672